Prices include booking fees and estimated VAT, and exclude delivery fee. Under 15s must be accompanied by an adult over 18. Your ticket may be invalid for entry to the event. In such a rare case you will receive a full refund as part of our guarantee.
Saturday, 02.10.2021 18:00 at
The O2 Arena
London, United Kingdom
This event has been rescheduled from 17-10-20.
Saturday, 02.10.2021 18:00 at
The O2 Arena
London, United Kingdom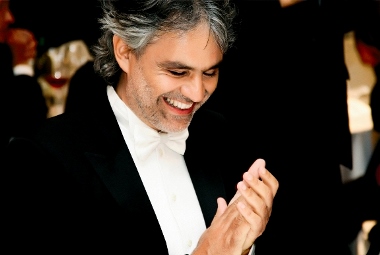 Ticket details

Ticket price

£335.99 each

Block

A3

Row

R

Seats

41 - 43

Paper Ticket

The seller of this ticket is a trader: JSK Entertainment

Face Value - £ 130.00 each

Paper tickets will be posted by secure delivery service

Additional Information

Gigsberg Ticket Guarantee - Get your money back if the event is canceled and not rescheduled.

Ticket details

Ticket price

£341.58 each

Block

A1

Row

Q

Seats

10 - 10

Paper Ticket

The seller of this ticket is a trader: Anabela Viegas

Face Value - € 177.90 each

Paper tickets will be posted by secure delivery service

Additional Information

Gigsberg Ticket Guarantee - Get your money back if the event is canceled and not rescheduled.

Ticket details

Ticket price

£352.80 each

Block

A2

Row

U

Seats

29 - 30

Paper Ticket

The seller of this ticket is a trader: Velvet Rope Events

Face Value - £ 145.00 each

Paper tickets will be posted by secure delivery service

Additional Information

Gigsberg Ticket Guarantee - Get your money back if the event is canceled and not rescheduled.

Children under 15 must be accompanied by an Adult

Ticket details

Ticket price

£362.88 each

Block

112

Row

Q

Seats

374 - 377

Paper Ticket

Face Value - £ 146.00 each

Paper tickets will be posted by secure delivery service

Additional Information

Gigsberg Ticket Guarantee - Get your money back if the event is canceled and not rescheduled.

Ticket details

Ticket price

£369.59 each

Block

A2

Row

T

Seats

32 - 33

Paper Ticket

The seller of this ticket is a trader: JSK Entertainment

Face Value - £ 130.00 each

Paper tickets will be posted by secure delivery service

Additional Information

Gigsberg Ticket Guarantee - Get your money back if the event is canceled and not rescheduled.

Children under 15 must be accompanied by an Adult

Ticket details

Ticket price

£795.80 each

Block

A2

Row

A

Seats

24 - 25

Mobile Ticket

The seller of this ticket is a trader: 147 Events

Face Value - £ 295.00 each

You'll be contacted by Customer Support with details on how to receive your Mobile Ticket

Additional Information

Gigsberg Ticket Guarantee - Get your money back if the event is canceled and not rescheduled.

Children under 15 must be accompanied by an Adult